How to keep a healthy and sharp brain for the rest of your life:
Protect your brain cells
Improve neuroplasticity by learning new things
Stimulate neurogenesis (growth of new neurons)
Prevent new brain cells from dying
Protect Brain Cells with Flavay®
Although the brain is only 2% of your total body weight, it receives more than 20% of the body's blood supply, thereby exposing delicate brain cells to high levels of oxidative stress. Over time, oxidation and other aging mechanisms accumulate in the brain, eventually causing loss of memory, slowed learning, and conditions like Alzheimer's disease.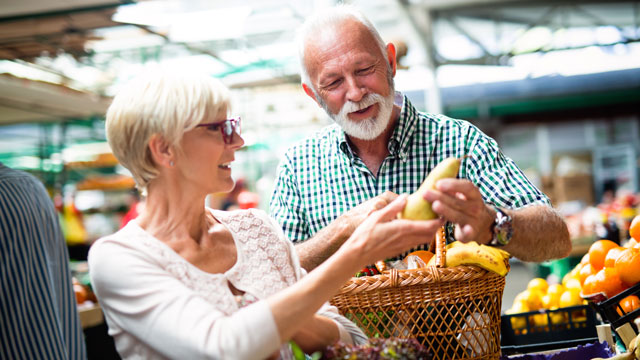 Studies show Flavay® protects the brain against neurotoxicity and neuroinflammation by reducing oxidative damage and increasing levels of endogenous (native) antioxidants in brain cells. (33,272,487,490)
Flavay® is especially good at protecting brain cells from oxidant and inflammatory damage in Alzheimer's disease. Many studies show Flavay® slows cell death following exposure to the dangerous "Alzheimer's protein" called amyloid beta, and other oxidant stressors. (430,404,405,486,487,489,492)
Protect New Brain Cells from Dying
Various studies show Flavay® protects brain cells against neurotoxicity and neuroinflammation. In vitro studies show Flavay® successfully inhibits the accumulation of age-related oxidative DNA damage in areas of the spinal cord and brain. (413) Another study shows treatment with Flavay® significantly inhibits oxygen glucose deprivation-induced cell death in hippocampal neurons. (496)
Growing New Brain Cells
Neurogenesis
Studies show Flavay® increases neuroplasticity and helps grow new brain cells (neurogenesis). In vivo research shows Flavay® significantly increases cell proliferation, neuroblast differentiation and integration into granule cells in the hippocampal dentate gyrus, and the consumption of Flavay® enhances the plasticity of hippocampus in the middle‐aged. (495)
Research shows taking Flavay® for three months produces significant improvements in working memory. (491,493) Working memory is what you use to look up a number and then remember it long enough to make a phone call or find your keys.
A study of 149 seniors with age-related memory impairment (AAMI) found taking (4) Flavay Plus® per day for 12 weeks led to improved performance tests related to learning and memory tasks of daily life. (166)
A study of 33 persons with dementia shows equally promising results. This eight-week study shows (4) Flavay Plus® per day can significantly improve dementia. (123)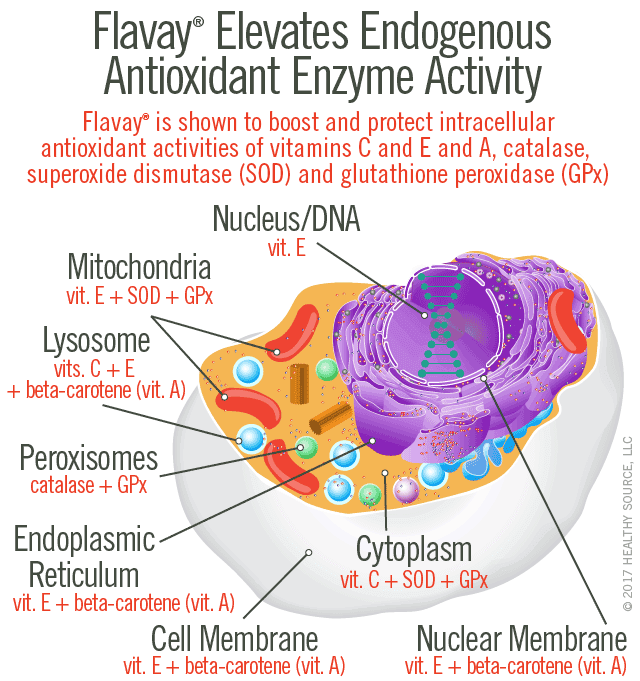 Taking Flavay® as much as doubles plasma levels and activities of vitamins C and E and A, and catalase, superoxide dismutase (SOD) and glutathione (GPx). (33,63,64,71,361,371)
Antioxidants work as a network (not independently) inside the cells and human clinical studies show taking Flavay® significantly increases intracellular serum total antioxidant activity. (10,33,370)
Numerous studies show the antioxidant properties of Flavay® provide broad-spectrum protection against premature aging, disease, and decay. In fact, taking Flavay® is shown to double plasma levels and activities of vitamins C and E and A, and catalase, superoxide dismutase (SOD) and glutathione (GPx). These attributes have led many scientists to suggest that the active ingredient in Flavay® is an essential nutrient for maintaining optimal brain health and function. (33,63,64,71,361,371)
Preserve your brain health
and vitality with Flavay®