Old Fashioned Personal Service
Questions?
Call or email for personal service.
Call Now
International customers call
001-210-481-0067
We'll make every effort to answer immediately. But if you don't reach a live person, leave a message and we'll return your call pronto.
If you'd like to receive a Flavay® brochure, include your mailing address.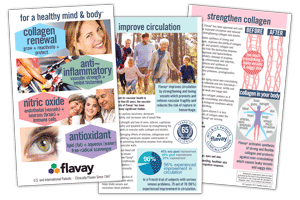 Submit a message, we'll reply today.
I must tell you, it is always such a pleasure speaking with your company. Your service is excellent. Thank you. —Ms. U.S.*
I appreciate your help and your customer service is phenomenal :) —Ms. R.E.*
I love this product, and your customer service is awesome! —Ms. C.M.*
Thank you for your reply. It is great to have a place to direct my questions and have them answered in a timely manner. Thanks again! —Ms. J.S.*
Thank you for such fantastic service, you are a darl! Have a great day and thank you so much for answering my questions and helping. I'm just about at whits end so thank you again and I will definitely let you know how I go. Kind regards, —Ms. D.H.*
Thank you for your quick response. You guys live up to the name 'Old Fashioned Service' for sure. —Ms. M.J.*
Wow, thanks for the great customer service! —Ms. M.H.*
I'm massively impressed by how fast you executed my order. You should get a medal of HONOR for efficiency and and excellent customer service. I'm flat out amazed you do not waste any time. By this kind of service I will most likely be one of your happiest and satisfied customer. Thank you. Warmest regards, —Mr. G.B.*
You have an excellent shipping department! —Mr. Mike D.*
Thank you for the old fashioned customer service! —Ms. B.H.*
Many thanks. Great customer service. —Mr. C.M.*